18th International Symposium on Sound Engineering and Tonmeistering ISSET 2021 will take place in Kraków from 27 to 29 June 2021 (online). It is organized by Polish Section of Audio Engineering Society.
We will launch a chat for you during the symposium: https://meet.jit.si/ISSET2021, where you can get technical support.
We encourage you to watch the videos that will show you how to use the ZOOM platform:

We invite directors, sound engineers, acousticians, sound system engineers, scientists from the field of sound engineering and similar, artists, students, as well as representatives of companies related to electroacoustic devices manufacturing and distribution to participate in the conference.
Symposium will take place online, therefore only paper sessions are to be scheduled. Presentations should not exceed 20 minutes, including discussion.
We invite you to submit papers (4-6 pages). The Scientific Committee will accept them for presentation and publication in digital conference materials based on the submitted precis. Additionally, after the Symposium some papers will be qualified for publication in monograph (in English) or recommended to a journal.
The conference will also include:
Panel discussion on the subject Small room acoustics and ways to improve it involving the invited guests;
General Meeting of the Polish AES Section with the ceremony of awarding the Honorary Membership of Polish AES Section to prof. dr hab. inż. Andrzej Dobrucki;
Student competitions awarding the best paper, recording and solution;
Virtual concert and tour.
Polish Section of Audio Engineering Society on Facebook.
Plenary lectures
The participants will have an opportunity to listen to the talks of the invited guests:
John Krivit – How the audio industry has changed during the COVID-19 crisis;


Agnieszka Roginska – Immersive sound expands our reality;


Roger Roschnik – Challenges on designing professional monitors.

Language
Please send your summary in English. Papers can be submitted and presented either in Polish or English. The organizers will not provide translation of papers and presentations.
Important dates
9 May 2021 23 May 2021 – deadline for submitting applications and abstracts of papers and precis in English.
until 23 May 2021 30 May 2021 – information on qualification decisions of the Scientific Committee.
31 May 2021 – deadline for accepting reduced conference fees.
13 June 2021 18 June 2021 – deadline for sending papers.
18 June 2021 – deadline for registration for participants without papers.
Registration and paper submission
Please read the rules of personal data processing before registration.
Registration of participants and submitting papers are handled by Microsoft CMT system, available on https://cmt3.research.microsoft.com/ISSET2021. In order to register, you need to set up a free account; if you have used the system before, you can use the already created account. After clicking on New submission you can choose the registration form to be filled. All participants (with and without papers) are asked to submit the ISSET Registration form.
Abstracts should be submitted in English (60-120 words). Additionally, please send precis (500-750 words either in Polish or English; it may include images and equations). Based on it the Scientific Committee will accept or reject the paper. Paper manuscripts (4-6 pages in accordance with template) can be submitted either in Polish or English – languages of the precis and manuscript must be consistent. Manuscripts will be published in conference proceedings.
Manuscript template
The organisers allow authors to choose the preferred software for manuscript preparation (tex/doc/docx/odt format); however, for our convenience, we ask you to use the prepared template and follow the guidelines included there.

Paper submission

Instructions for paper submission:
Register via the CMT system submission form. Fill in the data of the paper, along with the abstract.
Submit precis via CMT system.
Await decision of the Scientific Committee about the recommendation for presentation at the conference.
In case of acceptance – submit the full manuscript via the CMT system.
After Symposium, Scientific Committee will recommend selected papers for publication in a monograph or journal. Authors will be asked to submit full text of their articles.
Conference fee
AES members with paper – 100 PLN
ohter participants with paper – 200 PLN
AES members without paper – 200 PLN
other participants without paper – 400 PLN
Student AES members with paper – 50 PLN
Students – non AES members – with paper – 100 PLN
Students without paper – competition participants – 50 PLN
Other students without paper – free
Please make the payment to the AES account:
90 2130 0004 2001 0328 1144 0001
by May 31, 2021. After May 31, 2021 fees will increase by 100 PLN (except student fees). Please enter "ISSET2021 – name and surname of the participant" as title of payment.
Announcements
Conference proceedings and publications
Paper manuscripts will be published in digital conference proceedings.
After Symposium, papers designated by the Scientific Committee will be published in extended form as chapters of the monograph (in English) or recommended for publication in a journal.
Scientific committee
Chairman: prof. dr hab. inż. Piotr Kleczkowski
Committee:
prof. dr hab. inż. Jan Adamczyk
dr hab. Mateusz Bień
prof. dr hab. Marek Chołoniewski
prof. dr hab. inż. Adam Dąbrowski
prof. dr hab. Rafał Delekta
prof. dr hab. inż. Andrzej Dobrucki
prof. dr hab. inż. Bożena Kostek
John Krivit
dr inż. Ewa Łukasik
prof. dr hab. Andrzej Miśkiewicz
prof. Agnieszka Roginska
prof. dr hab. inż. Krzysztof Szlifirski
dr hab. Alicja Wieczorkowska
dr hab. inż. Sławomir Zieliński
prof. dr hab. inż. Jan Żera
Organizing committee
Chairman: dr hab. Marek Pluta
Vice-chairwoman : dr inż. Dorota Czopek
Secretary for scientific matters: dr inż. Aleksandra Król-Nowak
Secretary for organization matters: mgr inż. Bartłomiej Chojnacki
Committee:
mgr inż. Karol Czesak
mgr inż. Jan Jasiński
mgr inż. Michał Kmiecik
mgr inż. Anna Kosiek
mgr inż. Katarzyna Kotarba
mgr inż. Teresa Makuch
mgr inż. Wojciech Wronka
mgr inż. Kamil Zimny
Competition
The conference is accompanied by competition in three categories:
The competition is open to undergraduate or graduate students, as well as those
who graduated in 2020. To participate in the competitions, the registration at the ISSET 2021 Symposium is required (https://cmt3.research.microsoft.com/ISSET2021).
If you are interested, please read the competition's terms and rules available by clicking on competition name above.
Supporters
The conference is supported by: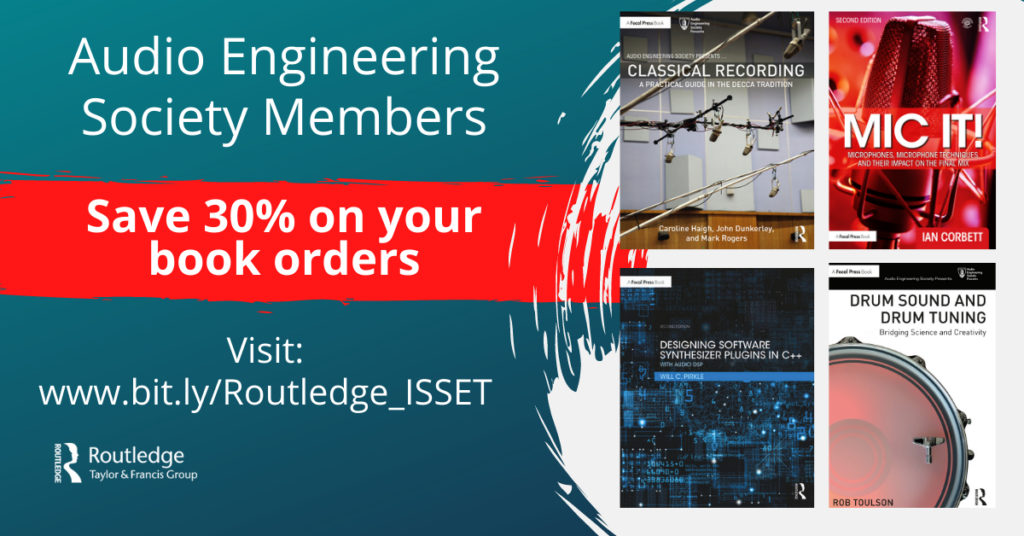 Click on logo to visit website of supporter.
Contact
e-mail: isset2021 (at) aes.org.pl